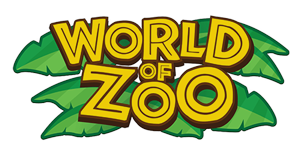 Environment Art, Technical Art, Management
From 2008 to 2010 I worked at Blue Fang Games on the game "World of Zoo" for Wii and PC. I started as Senior Artist and was promoted to Lead Technical Artist after four months. Designed and created environments. Managed and mentored Environment Artists and Technical Artists. Solved memory bottlenecks, improved framerates, created optimal Havok physics setups. Worked closely with Designers and Programmers to design AI and physics features.
Antelope Environment
I created this environment, working alongside a prop artist. I designed, modeled, textured, lit, and optimized the scene.

Penguin Environment
I redesigned this environment to meet an important project milestone.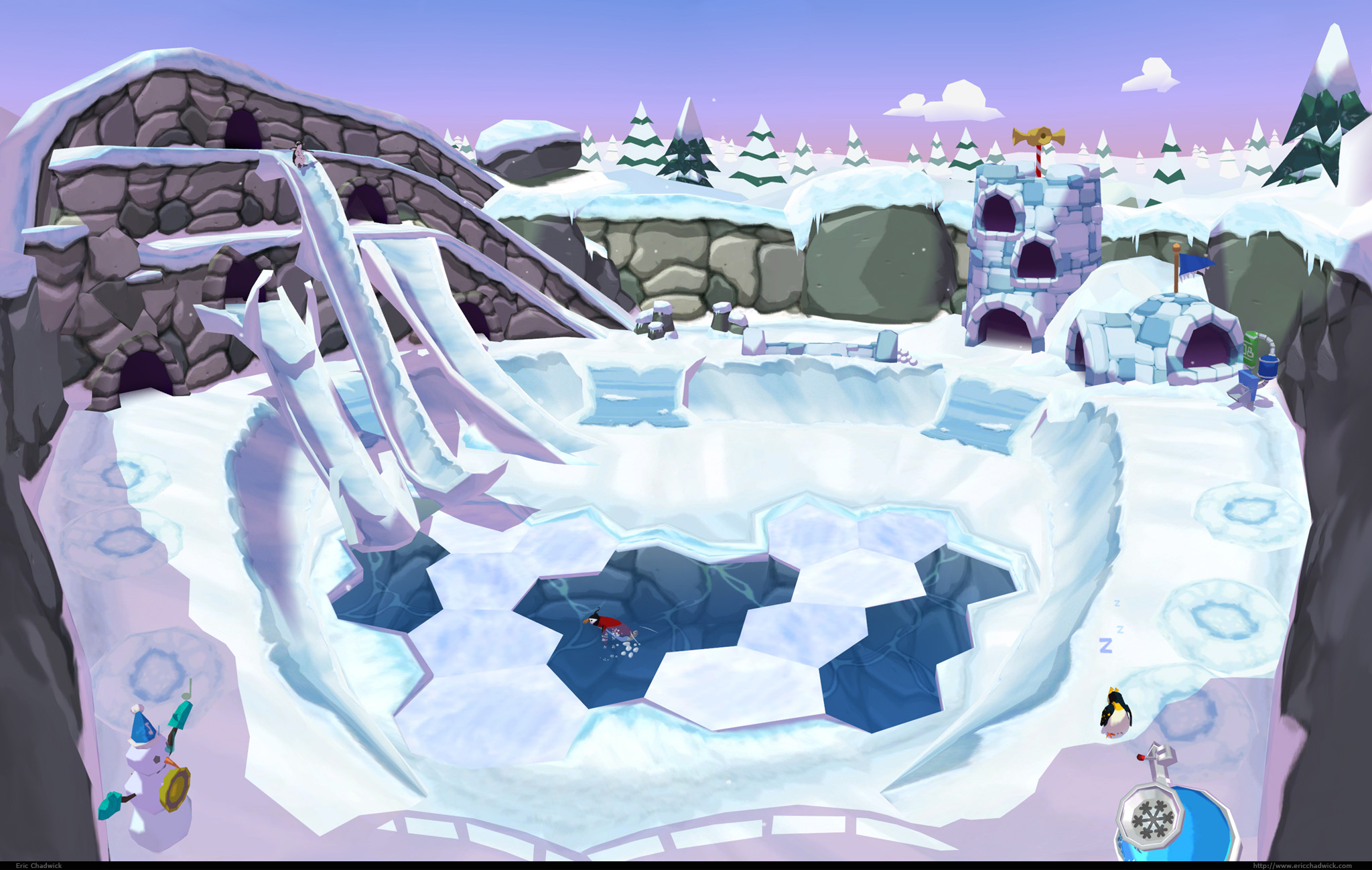 Exhibit Rules of Thumb
I defined the key rules for all level designers to follow.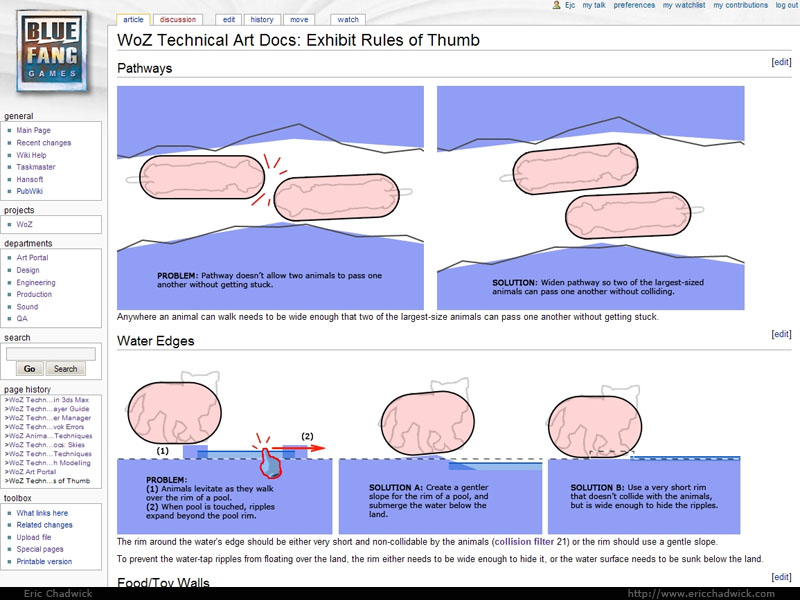 Camera Setups
I redesigned all the camera setups in the game, to prevent things from going where the player couldn't see them.
Performance & Memory
I created memory budgets, monitored performance stats, optimized assets, and eliminated packfile waste.
I created tools to help artists make efficient texture atlases.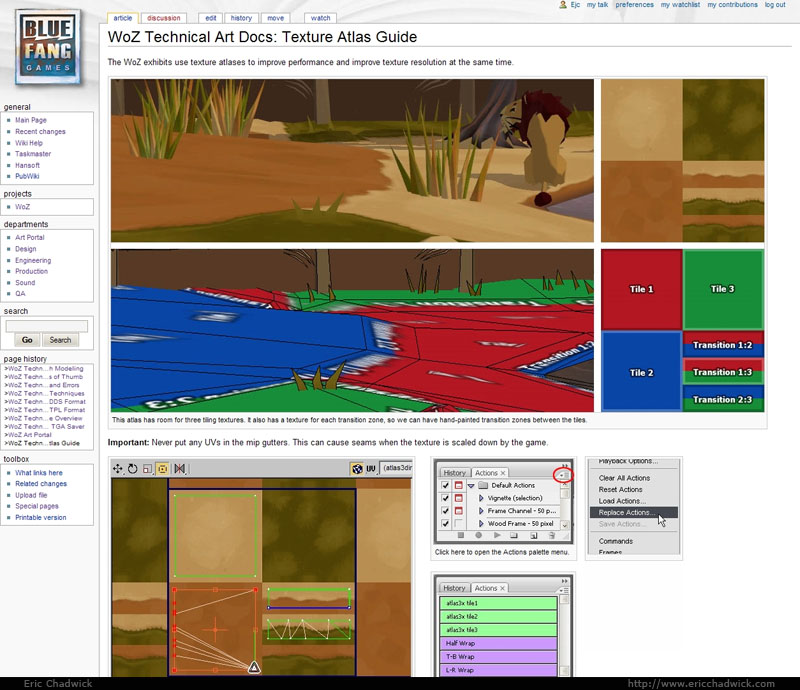 Team Management
As the Lead Technical Artist my job was to solve communication problems between the two Tech Artists and the rest of the Art team.
To help manage them, I created
Technical Artist Guidelines
.