GeoCommander Master Training Station (GMTS)
From 2007-2008 I worked as the Lead Artist on this Serious Games project. Training game for the US Navy that teaches geo-location of targets via signal processing.

Won award for "Best Government Game" from Third Annual I/ITSEC Serious Games Showcase & Challenge.

I built real-time 3D scenes, created tutorial video animations, and led two other artists.

Custom 3d game engine, fast production time, limited toolset (off-the-shelf art software only).


Tutorial Animations
Client gave us complex signal theory, I distilled it down to create concise instructional animations.
A video sampler:
Frames from the video: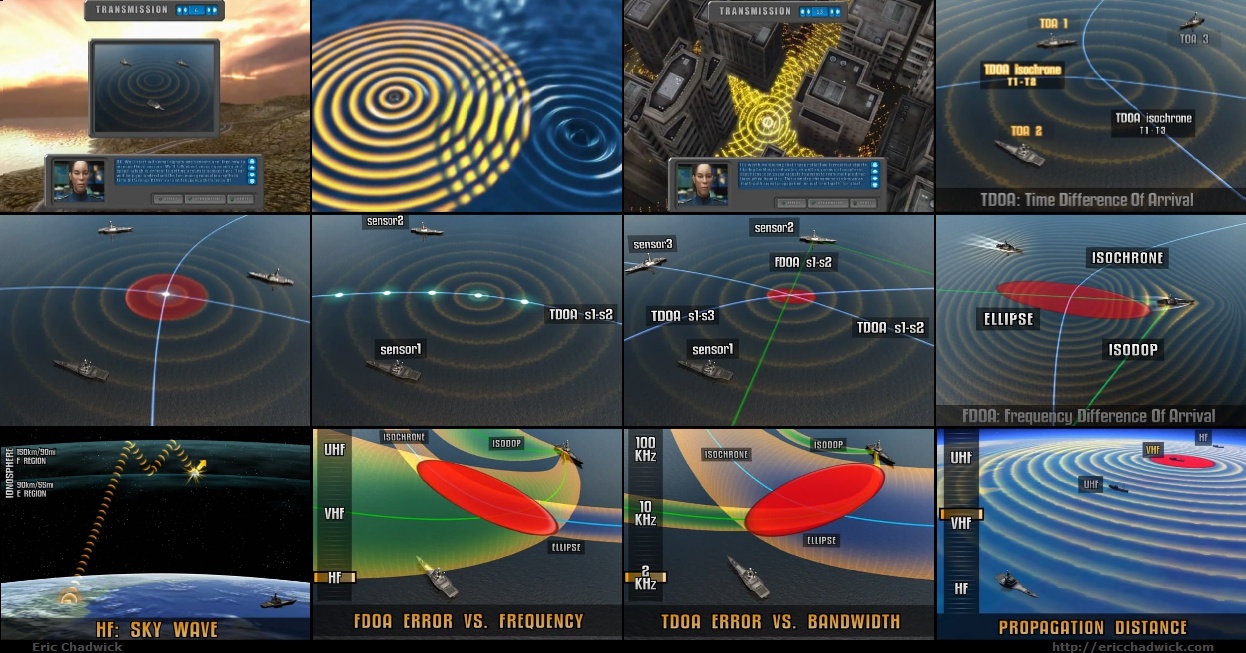 Gameplay
I created the terrains, designed the user interface, directed cutscenes, and created visualization modes (infrared, etc.).
A video sampler:
Frames from the video: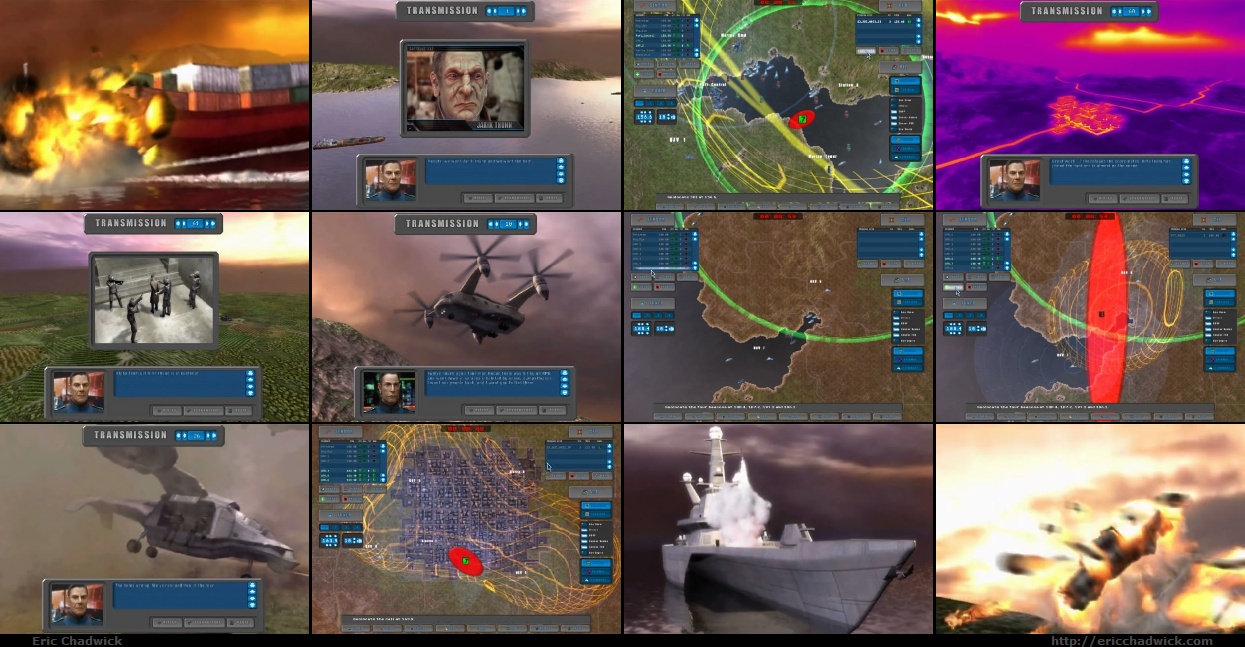 User Feedback
This video shows users embracing the product, and describing how it improved their learning process.
Frames from the video: