Outsource Team Art Director
In 1996 at Mondo Media I directed a 10-person outsource team, working for Disney Interactive on this PC game.

We created all the environments in the game. Unfortunately the project ran into technical problems and was canned late in the development cycle.
Agrabah City
I directed many team members in creating this large environment. All the lighting is hand-painted.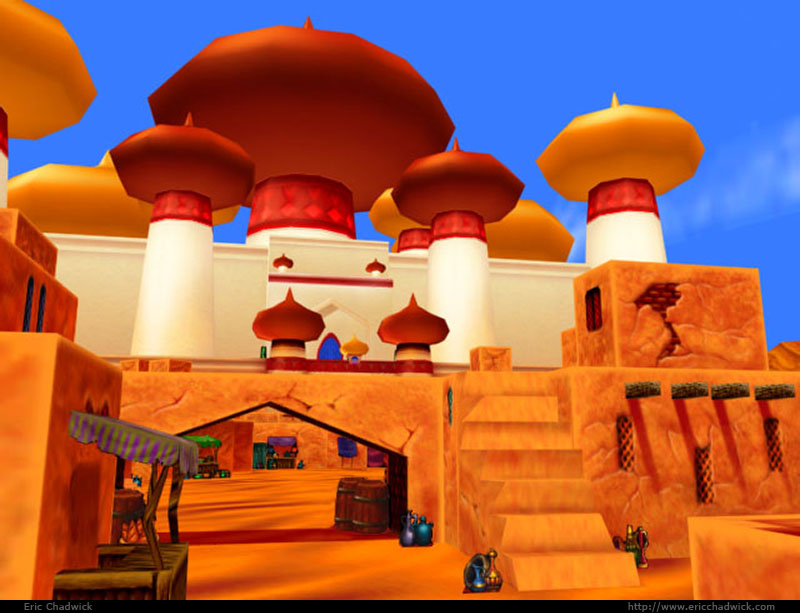 Cave of Forty Thieves
I directed two artists here. I contributed the walls, the water, and the columns.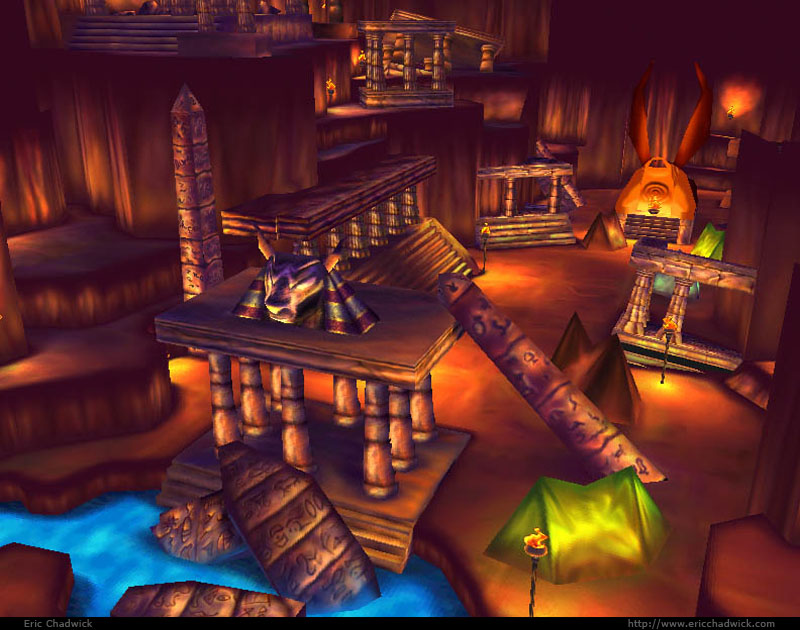 Jasmine's Room
I directed another artist in creating this room in the palace.